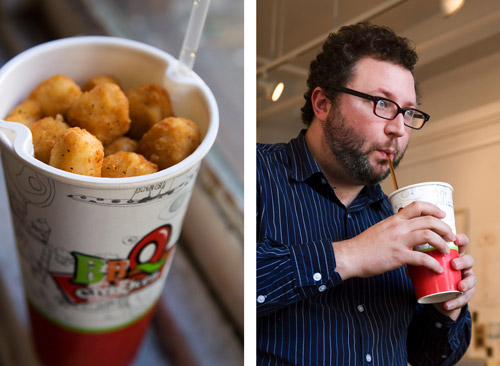 Col-Pop: The Future of Fast-Food Technology from Adam Kuban on Vimeo.
I'm not a fast food fanatic, but the Col-Pop is one damn great idea. It's a soda cup with a bowl lid to keep your soda and nuggets in one convenient design. You still have to use your other hand to grab the nuggets, but maybe a tilt into the mouth works. It's "convenience design" at it's best 😉
Watch the Video here.
Reminds me a bit of the neat Wine Tapa Plates.
via gizmodo (source SeriousEats)